Exclusive: Parents threaten legal action over Ontario teacher in oversized prosthetic breasts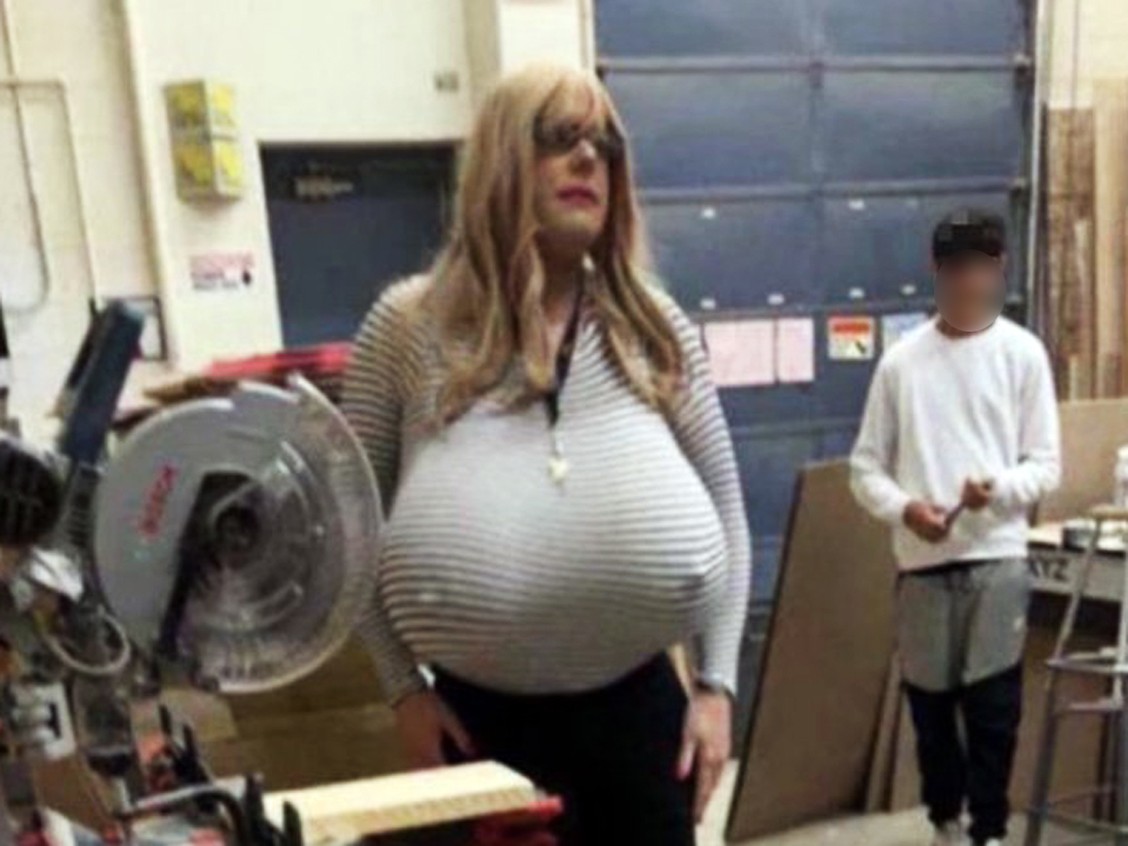 After four months of an Ontario school district saying it can do nothing about a shop teacher wearing giant prosthetic breasts to class, a parent's group has obtained legal representation in a bid to force administrators to establish some kind of guidelines on teacher attire.
In a letter dated Dec. 19 and sent to school and district officials, solicitor Rishi Bandhu demanded, among other things, that the Halton District School Board develop a "policy concerning teacher attire."
"My clients reserve their rights to pursue all forms of legal action concerning this matter, including judicial review," wrote Bandhu, who represents three parents who have children attending the school.
In September, Ontario's Oakville Trafalgar High School attracted international scrutiny after images went viral showing one of its teachers attending class while clad in beach-ball sized prosthetic breasts.
As the letter put it, the teacher "attended their duties wearing unnaturally sized prosthetic breasts, a sheer blouse or shirt that displayed erect nipples and skin-tight shorts."
The teacher, a veteran industrial arts instructor, had begun identifying as female around the start of the 2022 school year, according to Halton District School Board chair Margo Shuttleworth.
Ironically, Oakville Trafalgar's student dress code is quite explicit about banning students from wearing clothing that "makes visible genitals and nipples."
Nevertheless, school administrators have made it clear that no such standard should apply to the teacher. In a September letter to parents, Oakville Trafalgar obliquely mentioned "discussions on social media" concerning the school, before stating "we are committed to establishing and maintaining a safe, caring, inclusive, equitable and working environment for all students and staff."
The letter added "gender identity and gender expression are protected grounds under the Ontario Human Rights Code." In addition, the district drew up a "safety plan" to ensure that the teacher received elevated levels of security.
And in November, the district took the issue a step further by declaring that the imposition of any dress code on its teachers was an unacceptable liability.
"It is clear … that the implementation of a formal staff dress code or grooming standards would likely expose the Board to considerable liability," read a Nov. 8 review by Sari Taha, the district's superintendent of human resources.
The Dec. 19 letter by Sandhu argues that forcing a dress code on students which is brazenly violated by staff is a contravention of the Education Act.
The act requires Ontario school boards to develop a "local code of conduct governing the behaviour of all persons in the school." Bandhu writes that the teacher's dress is indicative of a school board that has decided to unilaterally ignore the "all persons" section of the clause.
"It is unreasonable and illogical to expect teachers to enforce the student dress code but not comply with it themselves," he wrote.
In September, Ontario Education Minister Stephen Lecce suggested it was up to the Ontario College of Teachers to develop a policy strengthening their "professional conduct" standards. In a statement, Lecce weighed in on the controversy by saying "in this province, in our schools, we celebrate our differences and we also believe that there must be the highest standards of professionalism when in front of our kids."
This week, Lecce was slightly more direct in saying that the Halton District School Board has fumbled the issue.
The minister said that the district retained all necessary powers to require appropriate conduct from the teacher, but has deigned to employ them.
"I do continue to believe that the Halton school board, which is the employer, has an obligation to ensure that these classrooms are safe and respectful places to learn," he told reporters at an unrelated press conference.
He added, "I do not believe the board administration has done so to date."