Court postpones Hells Angels dissolution: motorcycle club may await appeal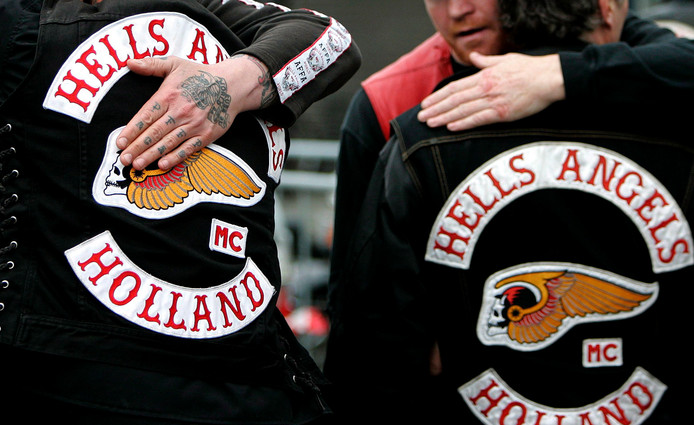 The Hells Angels, unlike what the Utrecht court decided last year, do not have to be dissolved immediately.
The Court of Appeal in Arnhem states that the execution of that decision will be postponed as long as there is still no judgment on appeal.
The motorcycle club may therefore await the appeal.
In May last year, the Utrecht court banned, through civil proceedings, the Hells Angels motorcycle club in the Netherlands. Regardless of an appeal, the Dutch branch was immediately dissolved and prohibited, the worldwide organization may no longer be active in the Netherlands.

According to the court, the motorcycle club has a "violence culture" that is "characteristic and structural" and that the club can be charged. "The Hells Angels organization is a threat to public order," the court said. The motorcycle club indicated that they would appeal against the ban.



Dissolution irrevocably


The court of appeal emphasizes that the postponement of the dissolution has no consequences for the final judgment. According to the Court of Appeal, the dissolution of the motorcycle club cannot be reversed if another judgment falls on appeal. For example, the association's assets would be liquidated, which is irrevocable.

The judgment of the court also has consequences for the members of the Hells Angels. Some have been dismissed or put on hold because they were members of an organization that, according to the court, facilitated and glorified violence. The substantive treatment of the appeal is on 26 May.
World first
The verdict of the judge last year was a global first. In no other country in the world is there a total ban on the controversial motorcycle club. In other countries, including Germany, local Hells Angels chapters are prohibited, but the club itself is not.

The defense then argued that the Hells Angels as a club could not be banned in its entirety because there is no central control. The direction would lie with the various local departments, and not with a coordinating board. The judge did not agree.

"Continue happily"
No Surrender and Satudarah were also banned by the court. Professor Jan Brouwer, the expert in the field of motorcycle gangs, was one of the critics of the ban. Agents would "not benefit" from the ban. "You can see that at Satudarah too: they are now members of a club that has just been renamed and are happily continuing."

An earlier attempt by the Public Prosecution Service to get the motorcycle club banned, ten years earlier, failed. Motor club Hells Angels was founded in the United States in 1948 by mainly former soldiers. About forty years ago the club officially came to the Netherlands.
Source