Chancellor Kurz predicts a black and green coalition government for Germany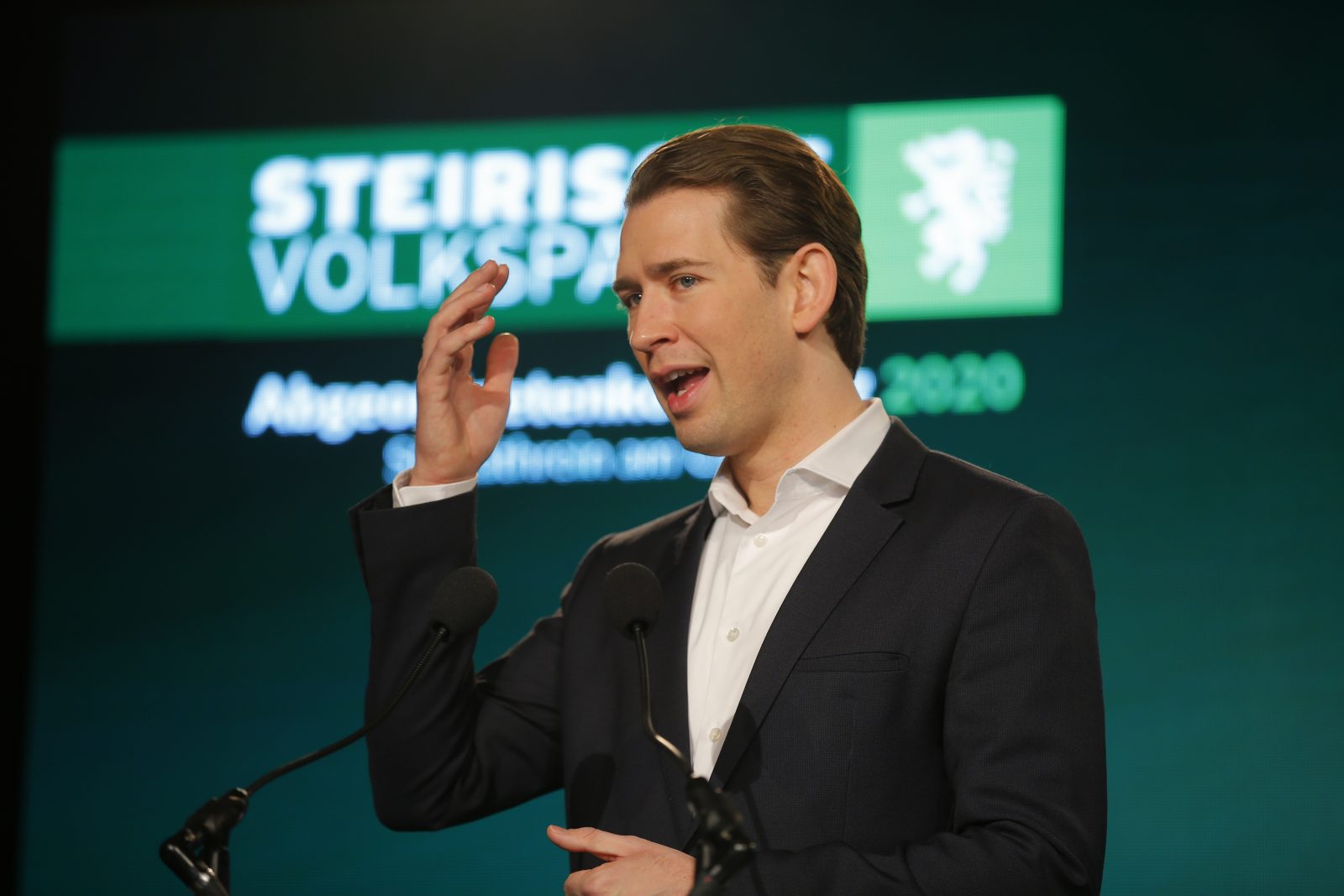 VIENNA. The Austrian Chancellor Sebastian Kurz (ÖVP) considers a government formation from CDU and Greens in Germany as likely. "I even expect the next government in Germany to be black and green," Kurz told the world on Sunday . His coalition from the Austrian People's Party (ÖVP) and the Greens "could also be a model for Germany". Such a merger is "definitely exemplary".
In Austria, the government parties shared the tasks according to their focus,
Kurz
explained. The Greens are asked "for climate protection and transparency", while the ÖVP is committed "for a consistent line in migration, for lowering the tax burden and a location-friendly economic policy". It was also important to "intelligently combine" economy and ecology.
Merz: Greens are the main opponents
An "eco-social market economy" in this sense is "forward-looking for developed economies in Europe". In contrast, the large coalitions of ÖVP and SPÖ would only have harmed the country. The ÖVP has been ruling with the Greens in Austria since the beginning of the year. The constellation is new at the federal level.
The CDU politician
Friedrich Merz
has also not ruled out a black and green government alliance in Germany. The Greens are "presumably and first of all our main opponent in the next federal election," Merz told the Internet portal
t-online
. But what will come next remains to be seen. "Everyone is next to themselves until election day."
Chancellor is against EU mission "Sophia"
Kurz also spoke out against the resumption of the
EU maritime rescue mission
"Sophia". "I am saying clearly: there will be no such thing. Austria strictly rejects this." The naval operation has resulted in "more people dying in the Mediterranean because more and more migrants have been attracted by the prospect of being saved". The EU should rather control the smuggling of arms into Libya. In addition, the former ÖVP chairman advocated the use of soldiers at the EU's external borders. "It would make sense if illegal migrants never came to Europe."
Source:
Junge Freiheit