Claim: Paris Beheading Victim is Teacher Who Showed Mohammed Cartoon in Freedom of Speech Lesson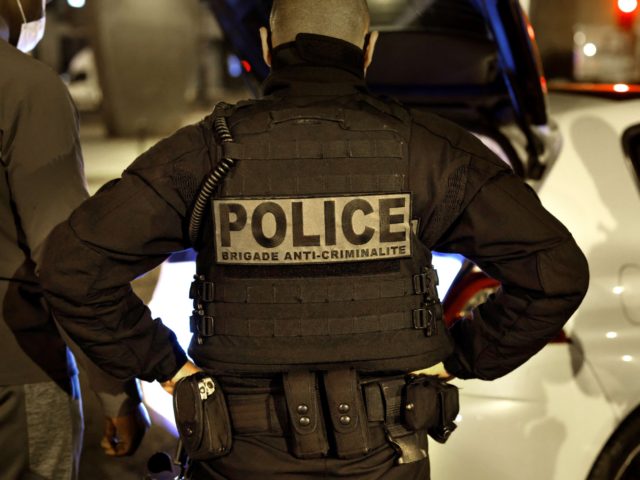 France's anti-terrorism police are investigating after a man was beheaded in Paris on Friday evening, allegedly by a man shouting "Allah Akbar".
Update 1900 GMT — killer may have shouted "Allah Akbar"
Wire service Reuters reports witnesses that heard the attacker should "Allah Akbar" — commonly translated as "God is great" or "my God is the greatest" — as he struck. The report notes that police were 'checking' these claims.
Read the original story below:
One man was found beheaded in the north-western Paris suburb of Éragny, Val-d'Oise on Friday afternoon, after a police patrol came upon a man carrying a knife. Major French newspaper Le Figaro reports the officers ordered the man to drop his weapons and when he didn't and acted aggressively towards them they opened fire, killing him.
Shortly afterwards, the decapitated body was discovered by officers, the paper reported. Because the suspect was wearing an explosive vest the officers could not approach the body immediately and bomb disposal officers were called onto the scene.
Évitez secteur boulevard de la commune de Paris et angle boulevard Salengro a Eragny sur Oise pic.twitter.com/iSWKgIMEhW

— Police Nationale 95 (@PoliceNat95) October 16, 2020
Various reports in French media claim the suspect was carrying, in addition to the explosive belt, a knife, gun, or both. It is not clear at what time the original killing took place, but it appears — according to reports — that enough time elapsed for the killer to upload an image of the killing to his Twitter account. While the account was immediately deleted by Twitter, screenshots of the original post have been posted elsewhere and have been reported on by French media.
One quoted the alleged killer's Twitter comments as: "o Macron, the leader of the infidels, I executed one of your hellhounds who dared to belittle Muhammad."
Read More Here: Breitbart and Euronews