COVID-19 crisis is opportunity to 'reshape the future of energy', IEA report says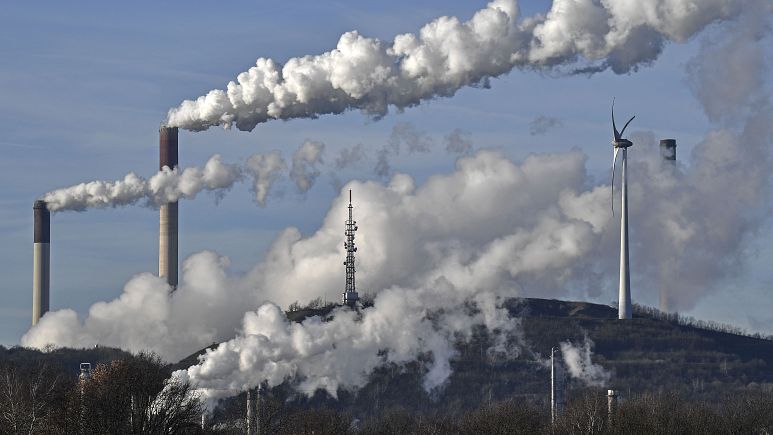 The COVID-19 pandemic has presented an opportunity to "reshape the future of energy", the International Energy Agency (IEA) has said in its annual outlook report
It comes after the pandemic caused more disturbance in the sector than any other prior event in recent history, it added.
The Paris-based agency laid out different scenarios for the world's energy demand over the coming decades and said that governments and investors need to make crucial energy decisions to address climate change.
The COVID-19 crisis has already fuelled a "huge shock to the system". The agency predicts that carbon emissions will drop by 7 per cent by the end of 2020 and global energy demand will decrease by an estimated 5 per cent in 2020.

"Despite a record drop in global emissions this year, the world is far from doing enough to put them into decisive decline.
"The economic downturn has temporarily suppressed emissions, but low economic growth is not a low-emissions strategy – it is a strategy that would only serve to further impoverish the world's most vulnerable populations," said Dr Fatih Birol, the IEA's executive director.
"Only faster structural changes to the way we produce and consume energy can break the emissions trend for good."
In order to reach an ambitious goal to reduce net-zero carbon emissions by 2050, for instance, there would need to be "a set of dramatic additional actions over the next 10 years," the IEA said in the report. But if existing infrastructure remains, many climate goals will not be reached, the agency said.
"If today's energy infrastructure continues to operate as it has in the past, it would lock in by itself a temperature rise of 1.65 °C," the report said.
Nonetheless, the COVID-19 pandemic already fuelled some changes, with renewables set to be the only energy source expected to grow in 2020, it added.
Source: Euronews