Kazakhstan: Protest violence 'was allies of ex-president trying to overthrow his successor'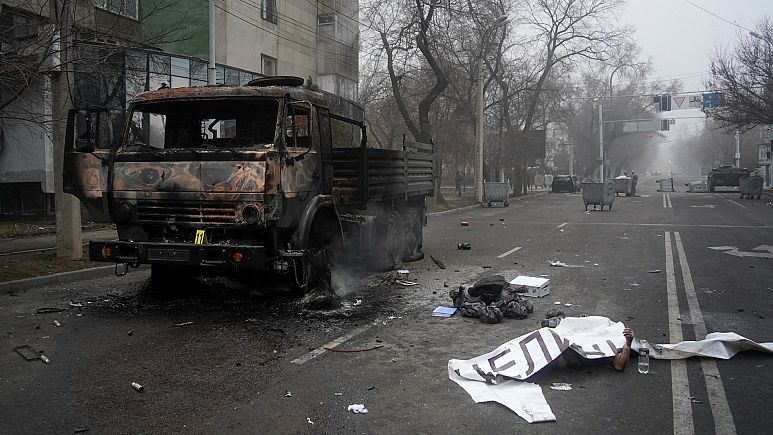 Allies of Kazakhstan's ex-president Nursultan Nazarbayev stoked violence at protests last week in a bid to overthrow his successor, it's been claimed.
Nazarbayev, now 81, was the country's first post-Soviet leader in the 1990s but stood aside two years ago in favour of Kassym-Jomart Tokayev.
Kazakhstan has been rocked by deadly protests that began over rising fuel protests and snowballed into wider dissatisfaction with the regime.
It has left 164 people dead and injured thousands. Most of the deaths — 103 — were in Almaty, the country's largest city, where demonstrators seized government buildings and set some ablaze, according to Kazakhstan's health ministry.
In an interview with Euronews on Sunday, exiled opposition leader Akezhan Kazhegeldin claimed "extremists" were paid by allies of Nazarbayev to turn the otherwise peaceful protests violent in Almaty.
"Almaty has always been the base city of the clan -- which is leaving power right now -- of Mr Nazerbayev. It was orchestrated by them, it (was) led by them and they spent the money to arrange this group," said Kazhegeldin, who was strongman Nazarbayev's second prime minister from 1994 to 1997 but was forced into exile after attempting to challenge him in a presidential run-off and campaigning to reform the electoral process.
"(Their) aim was very simple. They tried to regain power, to get back into office dismiss Tokayev and call a new election, and probably they believed that some of them were going to be elected."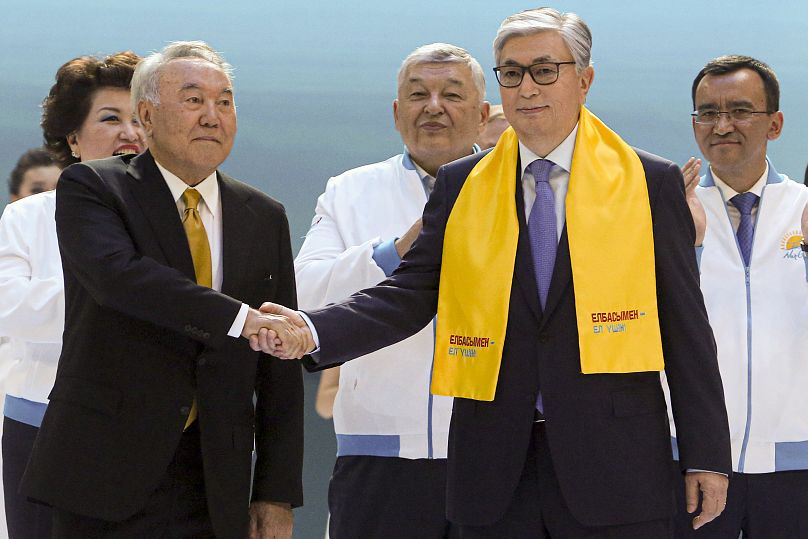 Read More Here: Euronews