Le Pen Party Member Viciously Beaten By Antifa Extremists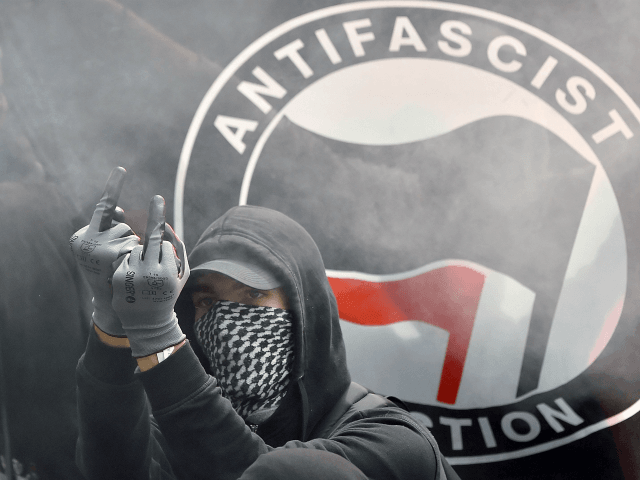 A member of Marine Le Pen's National Rally (RN) and former candidate in the French parliamentary elections, was attacked over the weekend and viciously beaten by a group of far-left Antifa extremists.
The attack took place in the city of Bordeaux in western France on Friday night into early Saturday morning and saw former legislative candidate Pierre Le Camus and his brother attacked by a group of around thirty to forty Antifa militants in the centre of the city, it is claimed.
Une plainte sera déposée lundi, afin qu'une enquête soit menée et que les militants politiques qui nous ont agressés soient condamnés. Nous ne laisserons rien passer.

— Pierre Le Camus Ⓜ️ (@PierreLeCamus) July 9, 2022
At around 1 am, Mr Le Camus, 22, was sitting on the terrace of a local cafe along with his brother and a group of friends and claimed that initially, only two people approached him.
"I was standing drinking a beer with my brother and a friend while the rest of our group was seated. Two people approached and began to have a threatening attitude towards us, saying 'you don't know who we are but we know very well who you are'," Le Camus told the newspaper, Le Figaro.
Almost immediately after, a larger group of Antifa militants attacked Le Camus, his brother and his friend, all while wearing masks and hoods.
" It was very violent. There was a real will to hurt. They turned the terrace upside down, chairs were thrown away, and I was even hit on the head with a glass bottle. My brother ended up on the ground and they kept beating him," Le Camus said. "They left as fast as they arrived shouting 'Bordeaux Antifa', 'Bordeaux is ours.'," He added.
French Govt Dissolves Far-Left Extremist Antifa Group in Lyonhttps://t.co/xblNgyabUA

— Breitbart London (@BreitbartLondon) April 1, 2022
Read More Here: Breitbart