EXCLUSIVE: FDA Refuses to Provide Key COVID-19 Vaccine Safety Analyses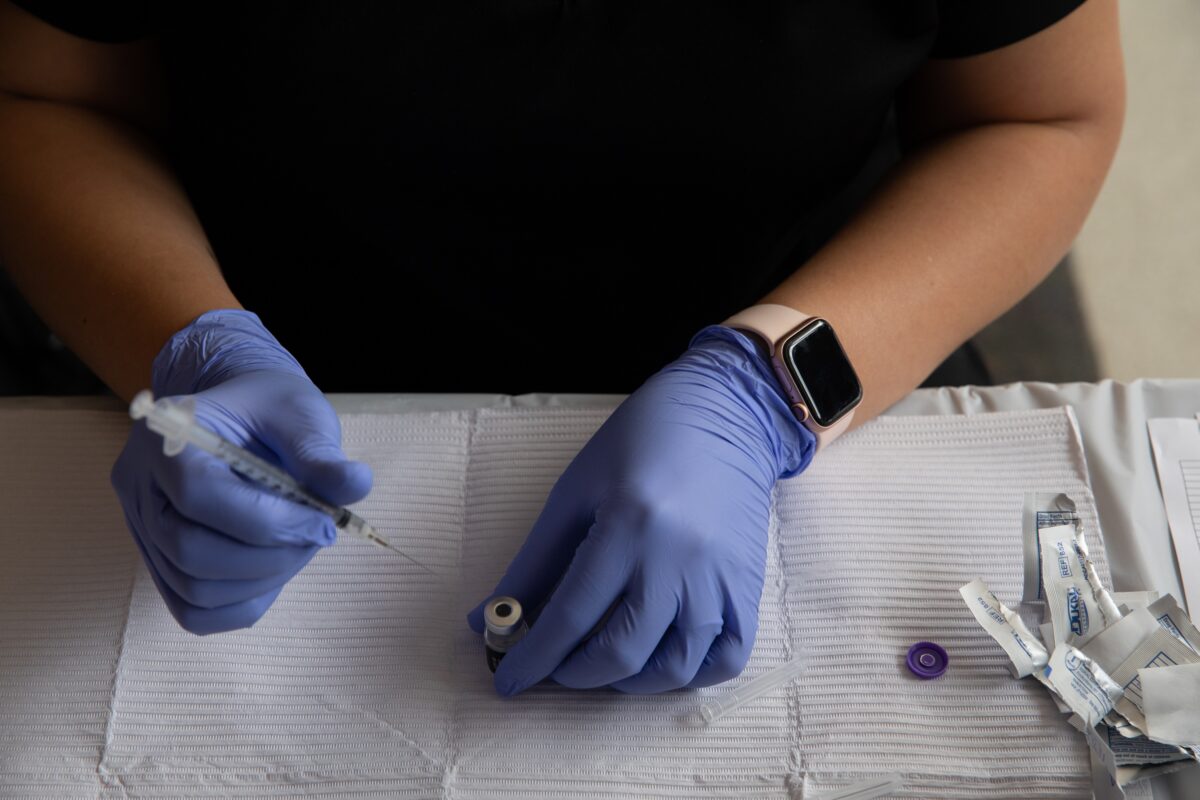 CDC
The Centers for Disease Control and Prevention (CDC), according to the documents outlining operating procedures, was going to perform a different type of data mining analyses, called Proportional Reporting Ratio (PRR) mining.
The CDC has also refused, so far, to provide the results for those analyses.
It has also twice provided false information when responding to questions.
The agency initially said that no PRR analyses were done and that data mining is "outside of th[e] agency's purview." The agency then said that it did perform PRRs, starting in February 2021.
Later, the agency acknowledged that wasn't true. The agency did not begin performing PRRs until March 2022, a spokesperson told The Epoch Times.
Roger Andoh, a records officer, gave the initial response, citing the CDC's Immunization and Safety Office. Dr. John Su, a CDC official, gave the second response. It remains unclear with whom the information originated.
The Epoch Times has submitted Freedom of Information Act requests for internal emails that may provide answers.
Data Mining Reports
The Empirical Bayesian (EB) is focused on identifying disproportional numbers of adverse events, CDC scientist Dr. Tom Shimabukuro said in January 2021. It identifies "with a high degree of confidence, adverse event-vaccine pairs reported at least twice as frequently as expected for a COVID-19 vaccine compared to the VAERS database," he said, or a comparison between the incidence of a specific event such as kidney disease after COVID-19 vaccine compared to the incidence of the same event after all other U.S.-licensed vaccines.
The FDA and CDC have provided periodic updates on the EB data mining effort.
"Importantly, there were no Empirical Bayesian data mining alerts detected for any adverse event COVID-19 vaccine pairs as of the last data mining run that the FDA performed on February 18th," Shimabukuro told members of the FDA's vaccine advisory panel on Feb. 26, 2021.
In a review memorandum (pdf) for an expansion of the emergency authorization granted to Pfizer's vaccine, FDA researchers said that data through April 16, 2021, showed only a possible signal for body temperature.
In the journal Vaccine in June 2021, FDA researchers said an analysis of cases of blood clotting after the Pfizer and Moderna vaccines did not suggest a safety concern. The FDA and CDC paused the Johnson & Johnson vaccine in April 2021 over cases of blood clotting, some fatal, but lifted the pause just 10 days afterward. The FDA later restricted use of the Johnson & Johnson shot.
In a paper in the CDC's quasi-journal in August 2021, FDA and CDC researchers said that the FDA used EB mining to monitor events in children aged 12 to 17 after vaccination. The results indicated a lack of a safety signal for post-vaccination heart inflammation, or myocarditis, though other surveillance systems had detected the issue as an adverse event.
In a preprint study in October 2021 later published in The Lancet, government scientists said no adverse health outcomes were identified with the EB mining.
And in a preprint in May 2022, scientists, including Su, said that EB mining analyzing data through Nov. 12, 2021, revealed only one signal for VAERS death reports, for "vaccination failure" after receipt of the AstraZeneca vaccine, which is not authorized in the United States.
We hope you enjoy our coverage! As you are visiting us today, we'd like to ask you one question — How much do you think news media outlets actually impact your life?
...Probably more than you realize.
Life is full of decision-making. Even a bit of misinformation can lead to bad decisions and cause serious impacts. That's why our team digs deep and reports truthfully to deliver reliable, complete, and accurate information that you need to make the right choices.
Unlike many other news outlets, The Epoch Times is not influenced by any government, corporation, or political party. We do not follow a predetermined narrative, inflame emotional tensions on issues, engage in sensationalism, or present only one side of the story.
We are funded by readers like you and our goal as an independent media outlet is to let YOU make up your mind on issues, no matter how heated.
Enrich your life with an Epoch Times subscription today. Your subscription will not only contribute to the revival of honest journalism, but will also provide unlimited access to truthful, uncensored news, plus a treasure trove of other online premium content, including Epoch TV. Start your trial for just $1 for 2 months. You won't be disappointed!
Source: Epoch Times