EXPOSED: Klaus Schwab & WEF's Secret Blueprint to Control Every Aspect of Your Life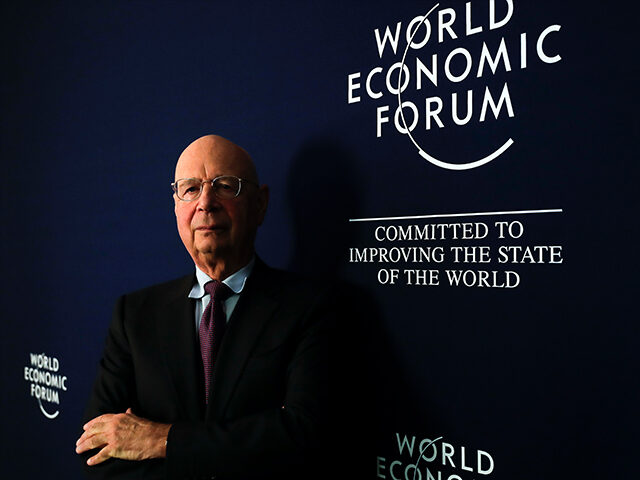 Klaus Schwab took $6,000 in seed money in 1971 and transformed the World Economic Forum (WEF) from a humble gathering of academics into the most exclusive club in the world. The WEF now rakes in $390 million, annually.
Controligarchs: Exposing the Billionaire Class, Their Secret Deals, and the Globalist Plot to Dominate Your Life follows the money beyond the politicians—and their petty squabbles in Washington—straight to top: Davos. It is in this tiny Alpine town that the jet-setting billionaires and shadowy bureaucrats are plotting out the next decade of our lives.
The market capitalization of WEF's top members—corporate behemoths like Apple, Microsoft, Amazon, Meta, Google, Comcast, and Pfizer—tops $10 trillion. Double that if you include $10 trillion-asset manager BlackRock, whose founder and CEO Larry Fink is a WEF board member. So, with more than $20 trillion—greater than the GDP of every nation in the world except that of the United States—sloshing around in its member coffers, it is easy to grasp why the WEF is able to exert extraordinary influence.
But WEF's ongoing dominance over world governments has achieved much more than mere money ever could. The organization's economic power achieves political and social control. The many ways in which the WEF is plotting to control society's future are bone-chilling. Key items on the agenda include the globalist takeover of not just finance, but also energy, food, health, personal information, and technology.
Controligarchs pulls back the curtain and comprehensively reveals the dystopian systems and tactics that the WEF is ratcheting up, including: implementing central bank digital currencies (CBDCs) and digital IDs; instituting "climate lockdowns" and rolling blackouts; banning gas vehicles and stoves and throttling thermostats; developing lab-grown meats, patented seeds, and insect-based proteins; expanding mandatory medical technologies; pushing artificial intelligence (AI) and transhumanism.
Schwab's infamous "Great Reset" declaration amid COVID-19 demonstrated that the WEF was intent on using the pandemic to influence the present and command the future. With control over critical industries and infrastructure, the WEF and its supranational allies like the United Nations (UN), the World Bank, and the World Health Organization (WHO) will have unprecedented control over every aspect of our lives. And its campaign is already underway.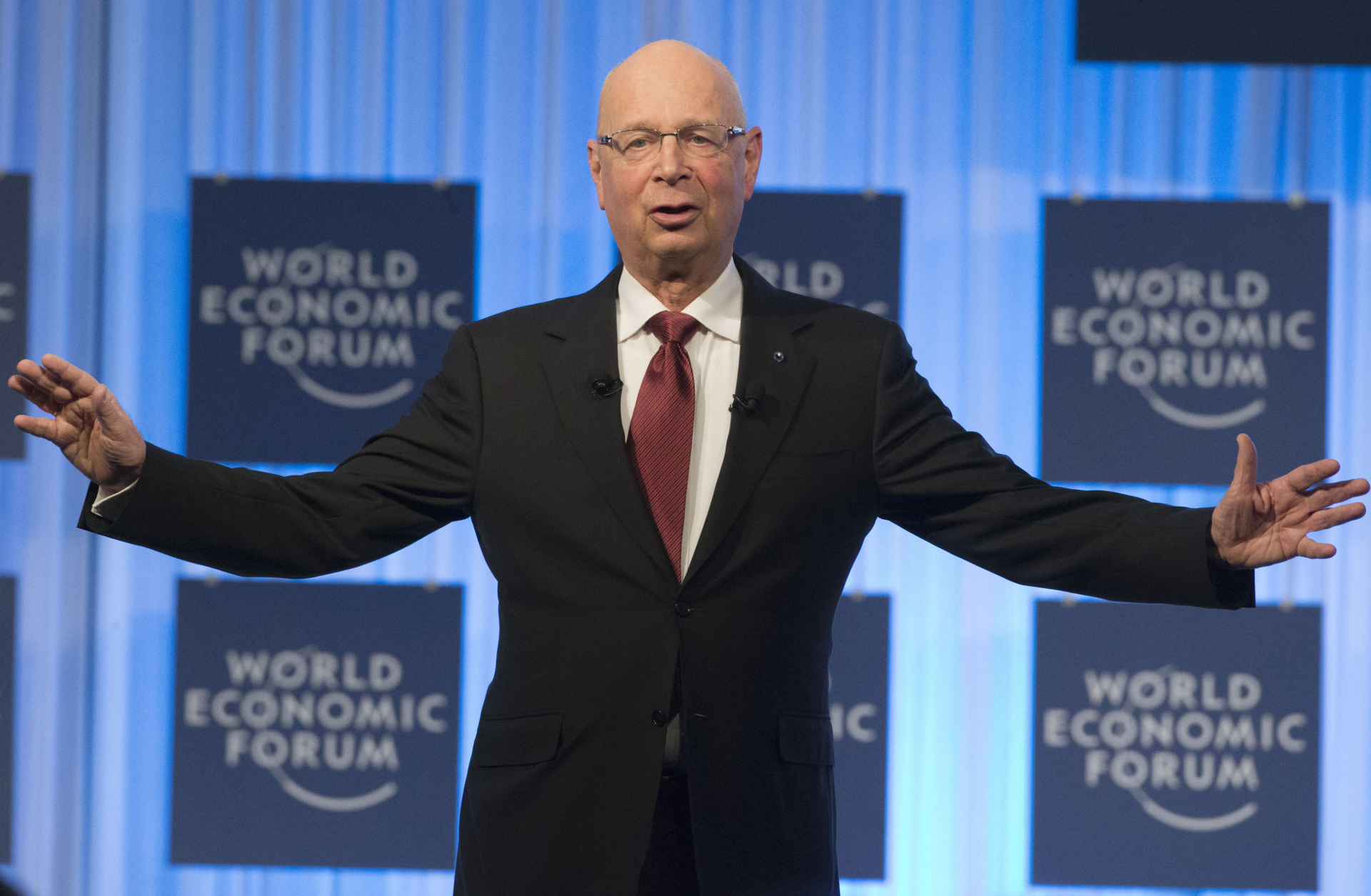 World Economic Forum (WEF) Klaus Schwab gestures as he speaks to the assembly at the 43rd Annual Meeting of the World Economic Forum in Davos, Switzerland, on Jan. 23, 2013. (AP Photo/Michel Euler)