No haram: Germany's first Halal fair is scheduled for March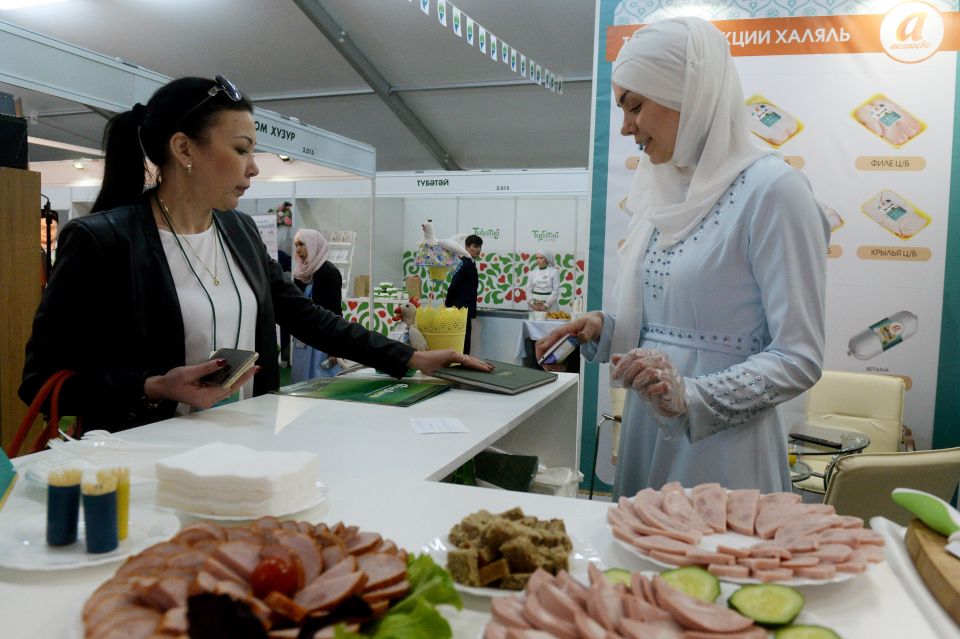 HANNOVER. Deutsche Messe AG has announced for March 2020 the first sales exhibition in Germany, which offers only Muslim products. At the "Halal Hannover", wholesalers, service providers and manufacturers will present their merchandise around the topic of "halal" for three days. For example, it is about food, cosmetics or travel offers. "Halal" is Arabic and means "allowed". "Haram" is the opposite and means "forbidden". In Islam, the terms define the legal framework for the behavior of Muslims.
Demand for "halal-compliant foodstuffs" is rising not only among Muslim consumers, says the fair's project manager, Christoph Schöllhammer. "There are also more and more locals in Germany who have come to know and appreciate the specialties from the Middle East and see them as an enrichment for our kitchen." In addition, "health-conscious consumers who like to buy organic and vegan products" are interested.
"Europe is one of the most important markets for Halal products"
Halal slaughtering of non-pollinated animals is not permitted in Germany and would have no place at the fair, assures the "Halal Hannover" on the website. "With more than 30 million Muslim inhabitants, Europe is one of the most important markets for Halal products worldwide," says Schöllhammer. The fair should now offer "a platform for business and professional exchange in Germany".
A congress planned next to the exhibition also wanted to help "to provide information and to reduce prejudices in public perception," writes the "Halal Hannover". The organizers also want to dedicate themselves to Halal travel. "If you live according to Islamic law, you do not want to forego halal products when traveling."
The tourism market is increasingly turning to a "halal-friendly service" and Germany must do the same. "No pork in the hotel restaurant, Koran and prayer rug in the rooms." According to
Handelsblatt
more and more people want to travel halal. The business with 'Halal tourism' is booming, headlined the newspaper in January.
Two planned Halal fairs have already failed
Hanover's AfD party leader Sören Hauptstein regretted the decision of Messe AG. "With Halal Hannover, Hanover is now becoming a symbol of the increasing Islamization." Deutsche Messe AG owns 49.9 percent of the city. An application by the AfD Group to reconsider its plans was rejected by the city council.
The already planned in Cologne in 2015 "1st International Halal Fair" had to be canceled. The organizer of the event of was a member of the extremist-Salafist scene wrote the
Kölner Stadtanzeiger
. Also in 2014, such an exhibition planned in Stuttgart had not taken place in the end. The reason was lacking interest, reported the
Stuttgarter Zeitung
.
Source: