Austria's interior minister clearly refuses to distribute refugees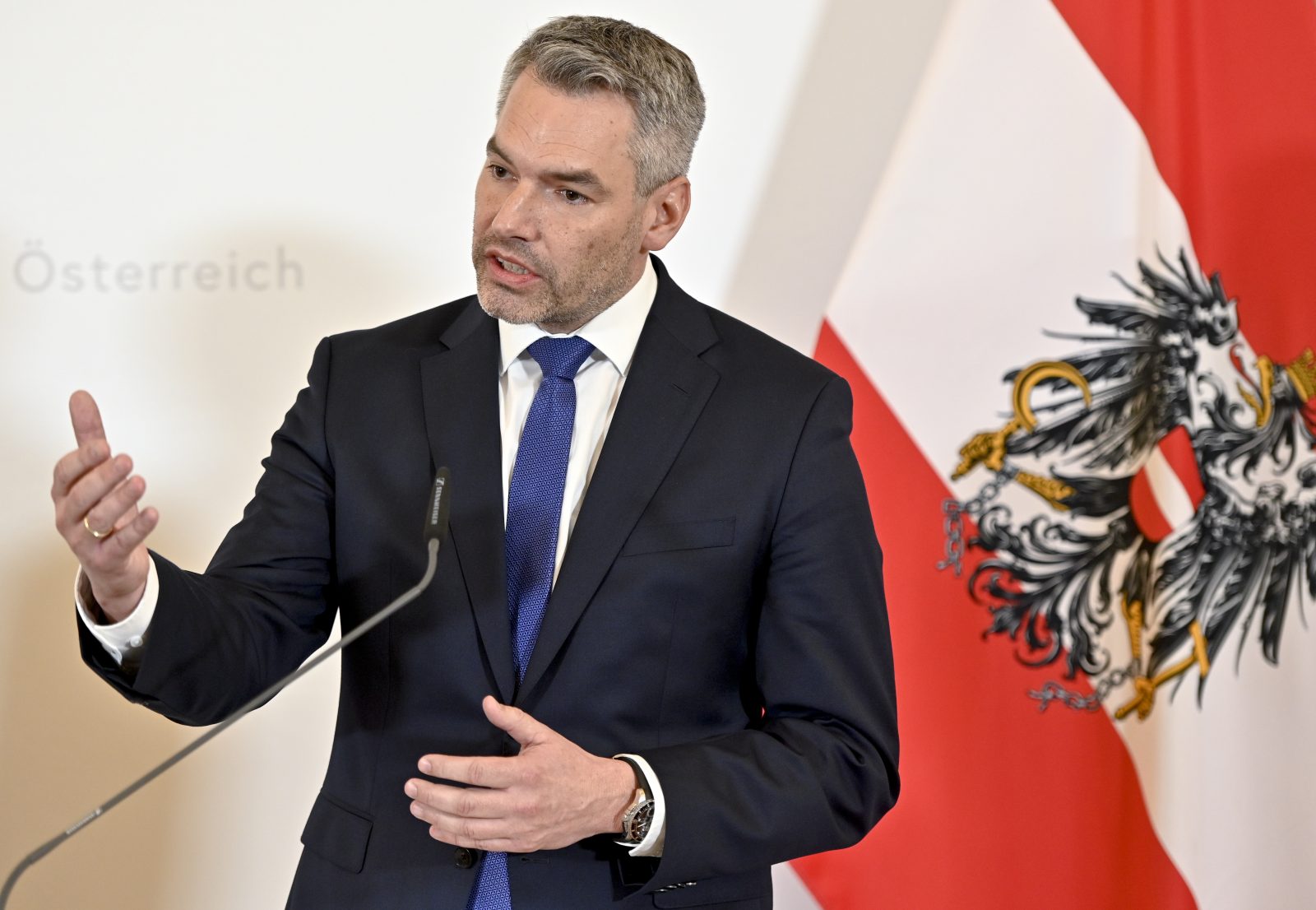 ZAGREB. Interior Minister Karl Nehammer (ÖVP) has confirmed Austria's refusal to distribute migrants to the EU member states. Looking at the
situation on the Greek islands
, Nehammer said at a meeting of EU interior ministers in Zagreb: "More and more people are coming. More and more are making their way across the Mediterranean and more and more people are drowning. We have to keep our line very consistently. "
This line must be "to fight against illegal migration and against smuggling". It is wrong "that people should be brought from Greece to the mainland, because this will lead to organized crime of trafficking that will bring more people back to the islands," said Nehammer. Most of the migrants are economic refugees anyway, he added. Sea rescue should not mean a ticket to Europe.
Seehofer urges "European solidarity"
Criticism of the Austrian position came from German Federal Interior Minister Horst Seehofer (CSU). He appealed to "European solidarity" in the distribution of refugees. If this does not succeed, the process will be disorderly, "with all the risks that arise if you lose control. We have all experienced this, including the Austrians."
Nehammer had previously said that Austria would withdraw from the EU resettlement program. "We will report to the EU Commission that we are not taking people," said Nehammer via a spokeswoman. According to the EU Commission, Austria agreed to accept 229 migrants last June.
"As a small country, Austria, we are already making a disproportionately large contribution," Nehammer justified the attitude of his government. Through the resettlement program, Brussels plans to bring 30,000 people out of crisis countries and resettle them in Europe. For each person admitted, a country receives 10,000 euros from the Commission. In addition, at the beginning of the week, Nehammer announced "borderline" asylum centers in the east and south of the Alpine Republic. Unlike Austria, the federal government had announced that it would again accept immigrants in 2020 through the
resettlement
program. The
Federal Government of Brussels had
guaranteed
the admission of 10,200 migrants
for 2018 and 2019.
There are 5,500 in 2020
.
Source:
Junge Freiheit