Ocean Viking is taking migrants again: arrivals quintupled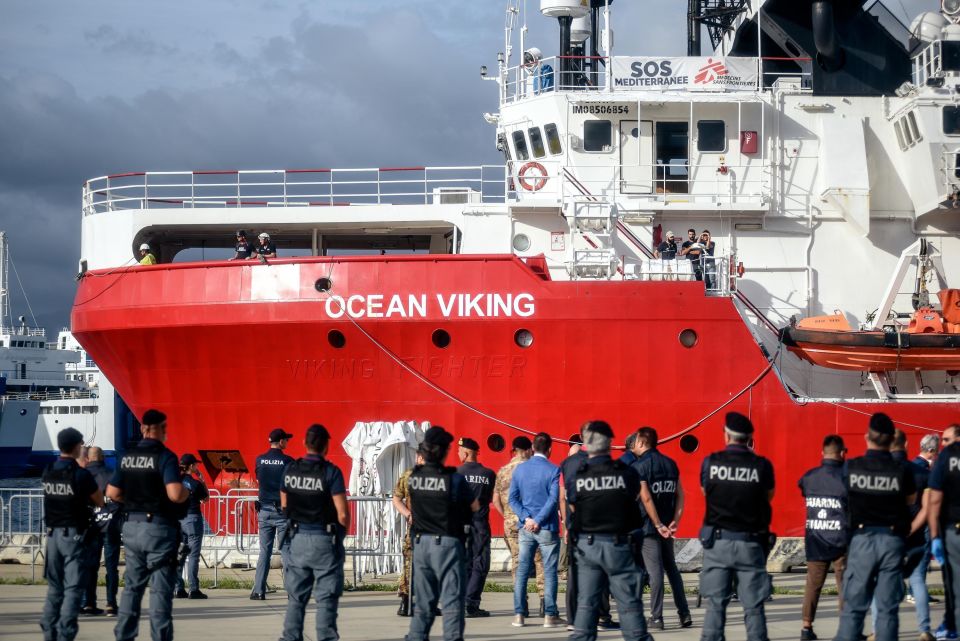 ROME. The refugee aid organizations SOS Méditerranée and Doctors Without Borders again received almost 100 migrants off the coast of Libya on Friday night. As the organizations announced on Twitter, the 92 people included mothers with their small children and pregnant women.
They were brought to the
Ocean Viking
from a crowded inflatable boat off the Libyan coast. Just a few days ago, the ship, which is operated jointly by the two aid organizations, had taken in almost 40 immigrants and brought them to the Sicilian city of Pozzallo. Where the ship is heading to is still unclear.
As the Italian daily
Il Giornale
reported, the number of migrants who came to Italy via the Mediterranean rose sharply in the first weeks of this year. From 1 to 23 January 2020, 774 migrants were registered. In the same period in 2019, the authorities counted 155 people.
Germany accepted hundreds of Mediterranean immigrants
In the past few months, Germany had also taken in hundreds of Mediterranean migrants. Federal Interior Minister Seehofer (CSU) had pledged last year to bring such immigrants directly from Italy to Germany.
According to data from the Ministry of the Interior, according to the dpa news agency, the Federal Government brought 401 asylum seekers to Germany who came to Europe via the central Mediterranean route. Berlin has agreed to admit another 249 people coming from Italy and Malta, but has not yet done so.