Goethe University: Discussion about headscarf ends in a fight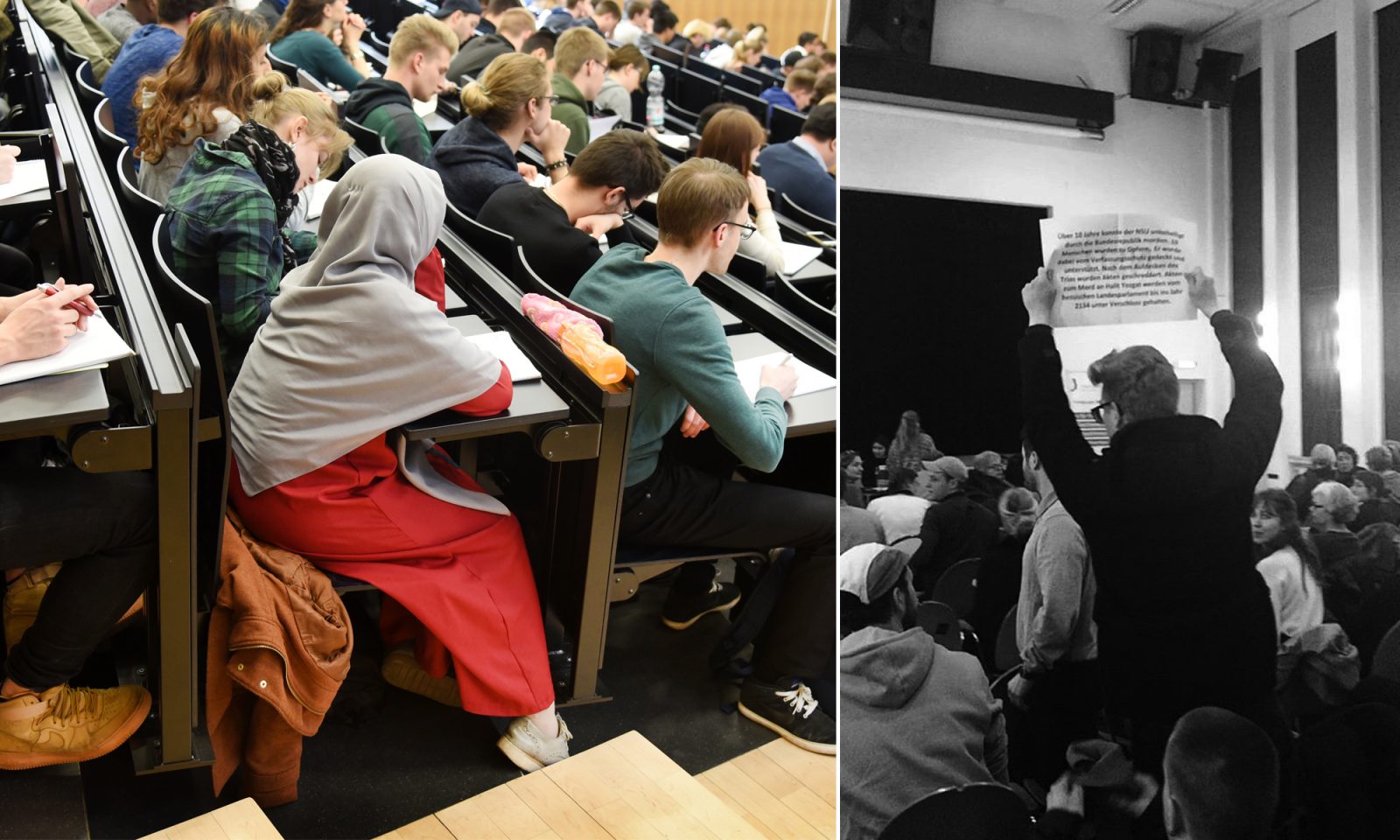 FRANKFURT / MAIN. Protests and violent behavior occurred during a panel discussion on the subject of headscarf at the Goethe University in Frankfurt am Main. Members of the group "Studis against right-wing hate" disrupted the event on Thursday evening with the title "The Veil: Fashion Accessory, a Religious Symbol or Political Instrument" in the university's student house with posters and loud interjections, reports the
Frankfurter Allgemeine Zeitung
.
The speakers included the cultural scientist Naïla Chikhi and the former school principal in Frankfurt-Griesheim, Ingrid König. A discussion was not possible. The protest group held up banners and posters with inscriptions such as "NSU" (that is, "National Socialist University") and "Doner Killings". The flyers said: "The problem is racism, not a headscarf". The composition of the podium shows that the headscarf debate is behind the women concerned.
Headscarf is a symbol of "servitude of women"
When the men and women did not leave the room despite repeated requests, there were violent acts, the reporter writes. "Fists fly, a table is knocked over." Only Chikhi remained calm on the podium and tried to talk to the critics. The headscarf is "the flag of Islam", a symbol of "women 's servitude" and it cannot be forbidden to express its point of view, she said. "I will go on all my life."
The "Studis against right-wing hate" described the incidents differently on their Facebook page. In her opinion, the podium was "strikingly one-sided". That is why they decided to use a "performance" to draw attention to the "danger and function of the so-called 'headscarf debate'".
During the protest, an uninvolved Muslim woman was attacked. "While she was filming the protest, a man attacked her violently." Thereupon two other visitors rushed to her aid, who were then also attacked. In addition, other visitors have torn down signs and banners.
Source: