Switching to e-mobility could cost 410,000 jobs in Germany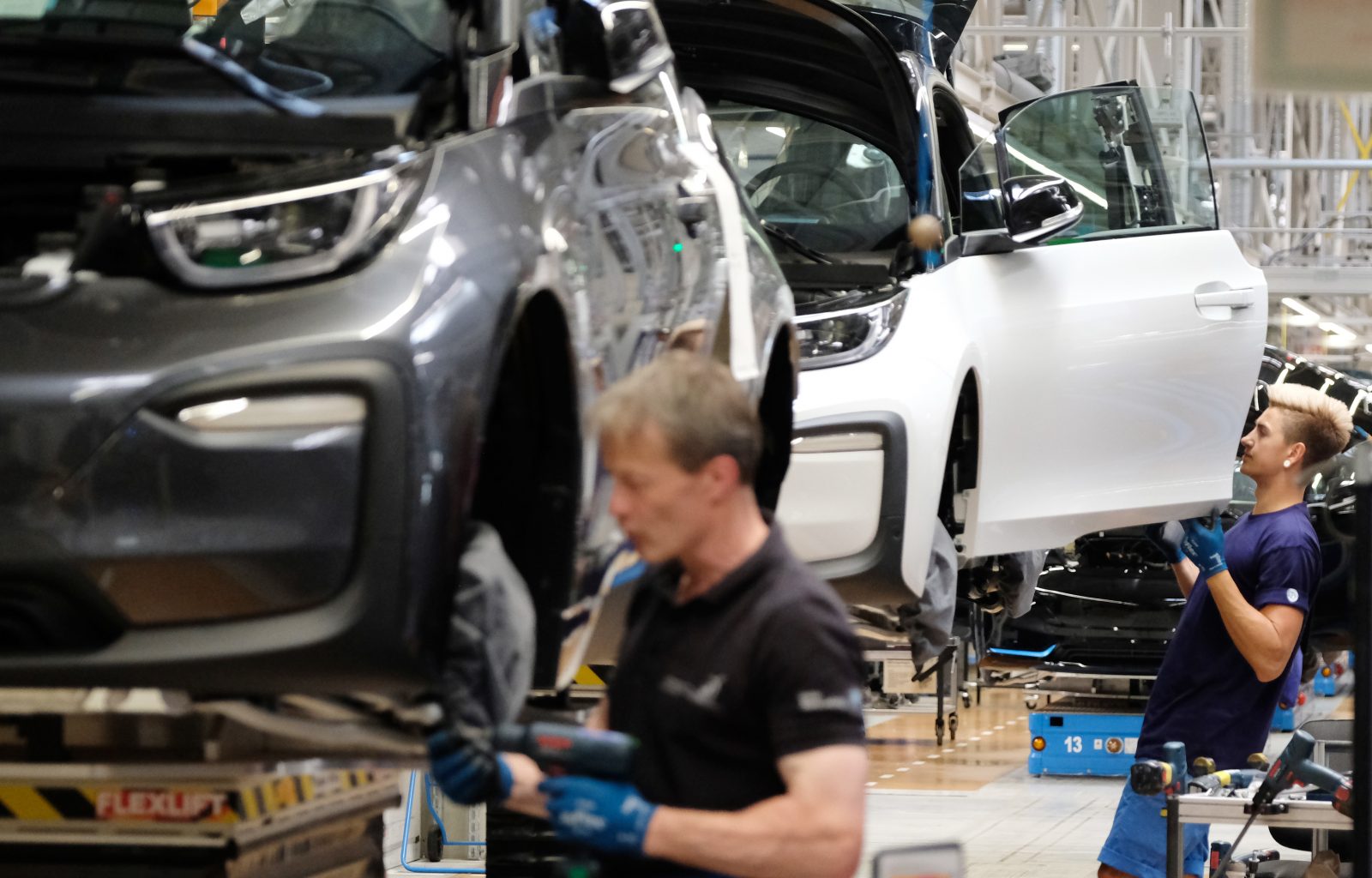 BERLIN. A advisory committee of the federal government has warned of a higher job loss due to the switch to electric mobility than previously assumed. If one takes into account not only the effects on drive production, but also on metal production and processing as well as mechanical engineering, around 410,000 jobs will be at risk by 2030, according to a report by the National Platform for the Future of Mobility (NPM) to be published on Monday by
Handelsblatt
.
The NPM consists of representatives from politics, business, unions, associations and research. Other studies, such as that of the Fraunhofer IAO research institute, had previously assumed that the number of jobs would be reduced.
"In order for Germany to remain strong as an automotive production location and to provide employment, important value-added networks for the drive technology of the future such as batteries, power electronics, fuel cells must be maintained or built as completely as possible in Germany and its European environment," said the chairman of the NPM steering committee and former SAP boss Henning Kagermann to
Handelsblatt
.
Automotive industry association criticizes study thesis
Criticism of the numbers comes from the Association of the Automotive Industry (VDA). "The assumption that up to 410,000 jobs could be lost in the coming years is based on an unrealistic extreme scenario," clarified VDA Managing Director Kurt-Christian Scheel. The thesis that most electric cars are imported from abroad does not apply.
At the beginning of January, politicians and employee representatives from France turned
to Federal Minister of Economics Peter Altmaier (CDU) for help
. "The subject of mobility and climate change in particular pose major challenges for the Bamberg region due to the high density of automotive suppliers," the letter said. "As Federal Minister of Economics, we ask for support for the entire region."
Criticism of focus on e-mobility
Again and again politicians from the AfD and FDP, scientists and car enthusiasts warn against a pure focus on electro-mobility. In an
interview with Junge Freiheit,
a founder of the Internet community "Fridays for
Hubraum
" (Engine Displacement)
asked industry and politics
to invest in hydrogen combustion engines, for example. This could prevent mass layoffs and help the environment at the same time.
The
lightweight construction and drive researcher Jörg Wellnitz
assumes that the piston engine will continue to be decisive in the future. In 2030, more diesel vehicles would be on the road worldwide than today. "The CO2 emissions of modern diesel engines will be 20 to 30 percent below the current level. The climate goals can then be reached immediately. Incidentally, there is no discussion of this in other parts of the world. Only we can get rid of our most important industry," he told
Junge Freiheit
.
Source: