Deutsche Welle accused of anti-Semitism, racism, bullying and sexual harassment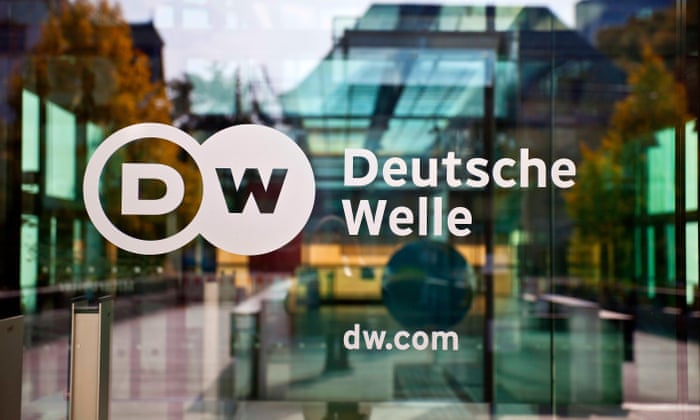 Anti-Semitism, racism, bullying and sexual harassment: the allegations against the German international broadcaster
Deutsche Welle
weigh heavily. Employees who have voiced criticism are said to have been silenced by management.
According to a report by the British newspaper
The Guardian
, there has been massive misconduct at the German international broadcaster
Deutsche Welle
(DW). In an article on the newspaper's website , whistleblowers from the
Deutsche Welle
environment make serious accusations. Employees who did not want to accept the conditions were ignored or silenced.
One employee referred to DW as a "swamp": "The problems are systemic - both on a journalistic, political and human level. There is no way to fix this system from the inside. "The German government must take responsibility and investigate what is happening."
Examples of abusive behaviour cited by staff – most of whom said they did not want to be named for fear of reprisals – include:
In the Arabic division, a male colleague threatened to break a pregnant employee's finger during a work shift in front of colleagues, staff have said.
In the TV newsroom at Voltastrasse in Berlin, racial slurs relating to black, Jewish and Pakistani people are said to have been used openly to insult staff.
A black employee endured racist tropes about "eating fried chicken" and growing up in the "ghetto", according to personnel. Staff describe the atmosphere at the broadcaster as feeling "like a prison".
Last year,
Die Zeit
reported that a star presenter at
Deutsche Welle
's Arabic service had resigned, citing exhaustion, following accusations against him of rape and sexual harassment. The presenter denies the allegations. His lawyer told
Die Zeit
that his client "would like to repeat that he never molested anyone or would molest them. He never had and would never force anyone to do anything against his or her will." He did not respond to a request for comment from
The Guardian
.
Deutsche Welle
is the international broadcasting service of the Federal Republic of Germany. Although it belongs to the ARD, it is not financed with fee money, but mainly with tax money from the federal budget.
Bias and censorship, rather common
On
PostDiscus
we have already published two articles about the bias and censorship at
Deutsche Welle
, and the racist, intolerant journalist Oliver Moody.
You can read both articles here:
Source:
Die Welt
The Guardian