Souvant/AFP 'Historic' bout of frost decimates French winemakers' harvest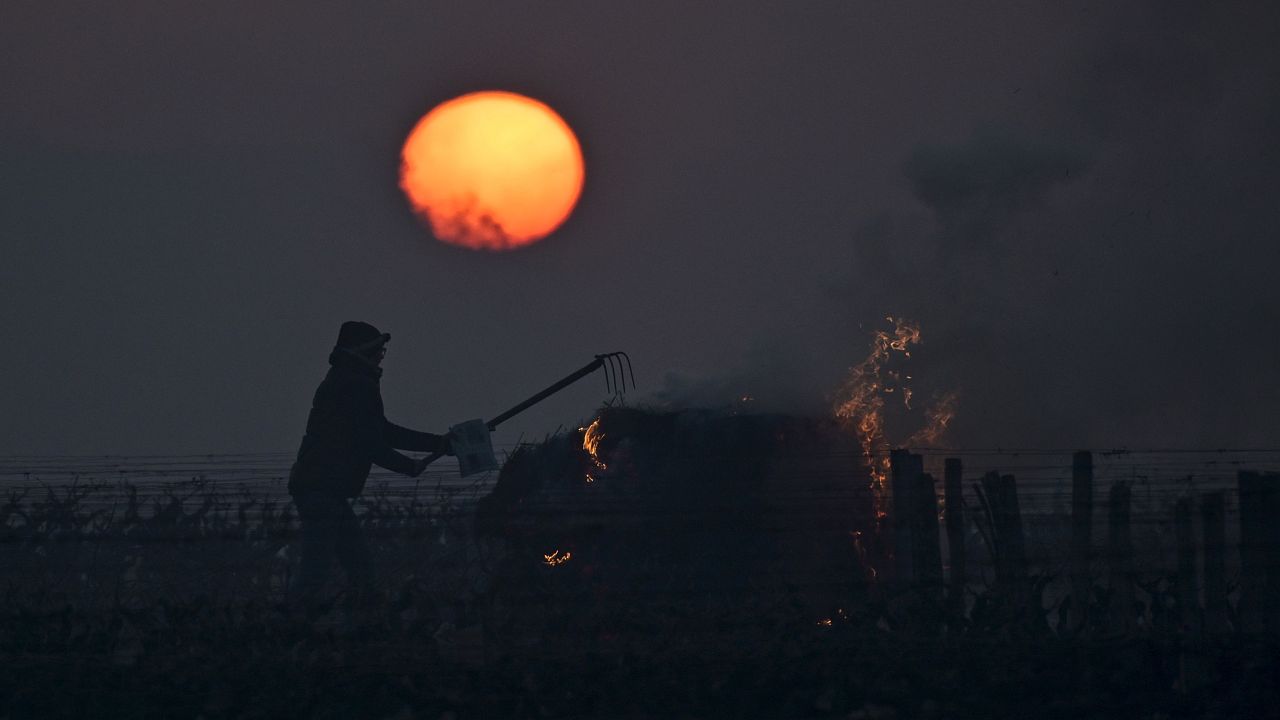 French fruit growers and winemakers are warning that the majority of their harvest this year has been lost to this week's frost.
"No region has been spared: beets, rape, barley, vines fruit trees ... All the different kind of support must be activated urgently," the National Federation of Unions for Farmers (FNSEA) stressed.
"Exceptional situations call for exceptional measures," it added.
All through the week, farmers across France had tried to save their harvest from the frost by lighting fires and candles.
In the south-eastern départements of Drome and Ardeche, temperatures dropped to as low as -8°C during the nights this week. The mercury has thus fallen by 33°C over 10 days.
Local winemakers and fruit growers reported to the FNSEA that they had lost up about 90 per cent of their harvest.
Philippe Pellaton, President of the Inter-Rhone Association of winegrowers, has also warned that this year should see "the smallest harvest of the Côtes du Rhône in the last 40 years."
He estimates that about "80 per cent to 90 per cent" of the nearly 68,000 hectares making up this terroir have been lost to the frost.
"The winegrowers are devastated, downcast," he went on, highlighting the multiple strains they have had to contend with in recent years including Brexit, US tariffs and the COVID-19 pandemic which all put pressure on sales and exports.