Washington School Banned 9/11 'Red, White, Blue' Tribute as 'Racially Insensitive'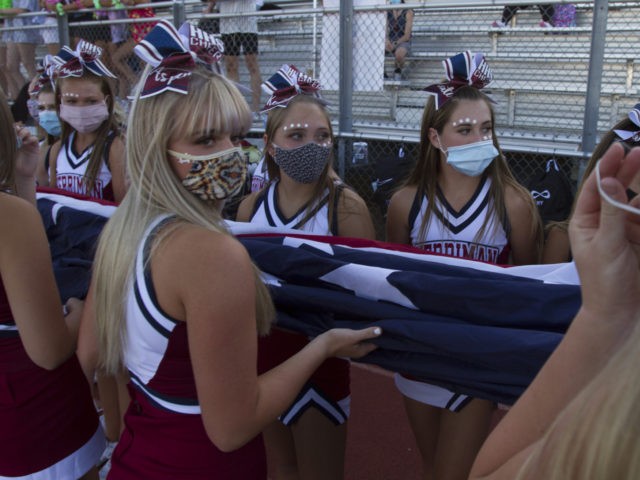 A Sammamish, Washington, high school banned students from wearing red, white, and blue for its "Patriot's Day" football game Friday over concerns such a memorial could be "racially insensitive" and offensive to some individuals.
Jason Rantz, host of the Jason Rantz Show on KTTH 770AM/94.5 FM in Seattle/Tacoma, wrote Monday at mynorthwest.com students at Eastlake High School were prepared for a "Patriot's Day" theme at a football game against Rainier Beach.
"Red White and Blue Friday!" the Instagram announcement reportedly read, but has since been removed. "Dress in your USA Best!"
"Students wanted to do something to remember the tragic events," Rantz noted. "But staff intervened."
NEW: Students were set to wear red, white & blue colors at their football game to honor the lives lost on 9/11.

But school staff pulled the plug.

The principal said it could "unintentionally cause offense to some who see it differently."https://t.co/lAcE5r7N7K

— Jason Rantz on KTTH Radio (@jasonrantz) September 12, 2021
Rantz wrote his show obtained an email that revealed the school's principal said wearing the colors of the American flag could "unintentionally cause offense to some who see it differently."
The "red, white, and blue" themed event was cancelled abruptly and students were told about the decision Friday during morning announcements.
"At this point, I was fairly upset and confused as to why the theme was changed, so I went around asking students in our leadership," a student told the Jason Rantz Show on KTTH. "They had explained that red, white, and blue was going to be seen as racially insensitive and may affect people in a way that we will not understand and for that reason that we were to change our theme."
As Rantz observed:
Eastlake High School students were not yet born when terrorists brought down the World Trade Center in New York City, attacked the Pentagon, and brought down United Flight 93 in Shanksville, Pennsylvania. But their lives — and the lives of every American — were changed forever.
Having a sense of history sometimes lost on young Americans, there was a student-led movement to honor those lost during the worst terrorist attack in history. Students would show their pride by wearing red, white, and blue clothing.
A mother of one student was reportedly "stunned" by the response she received from Principal Chris Bede to her question about the reason for the event's cancellation.
"Our leadership teachers made this decision and explained it to students," Bede reportedly wrote to her. "I know tomorrow is 9/11 and understand the sacrifice and values our flag represents, but I think they just did not want to unintentionally cause offense to some who see it differently."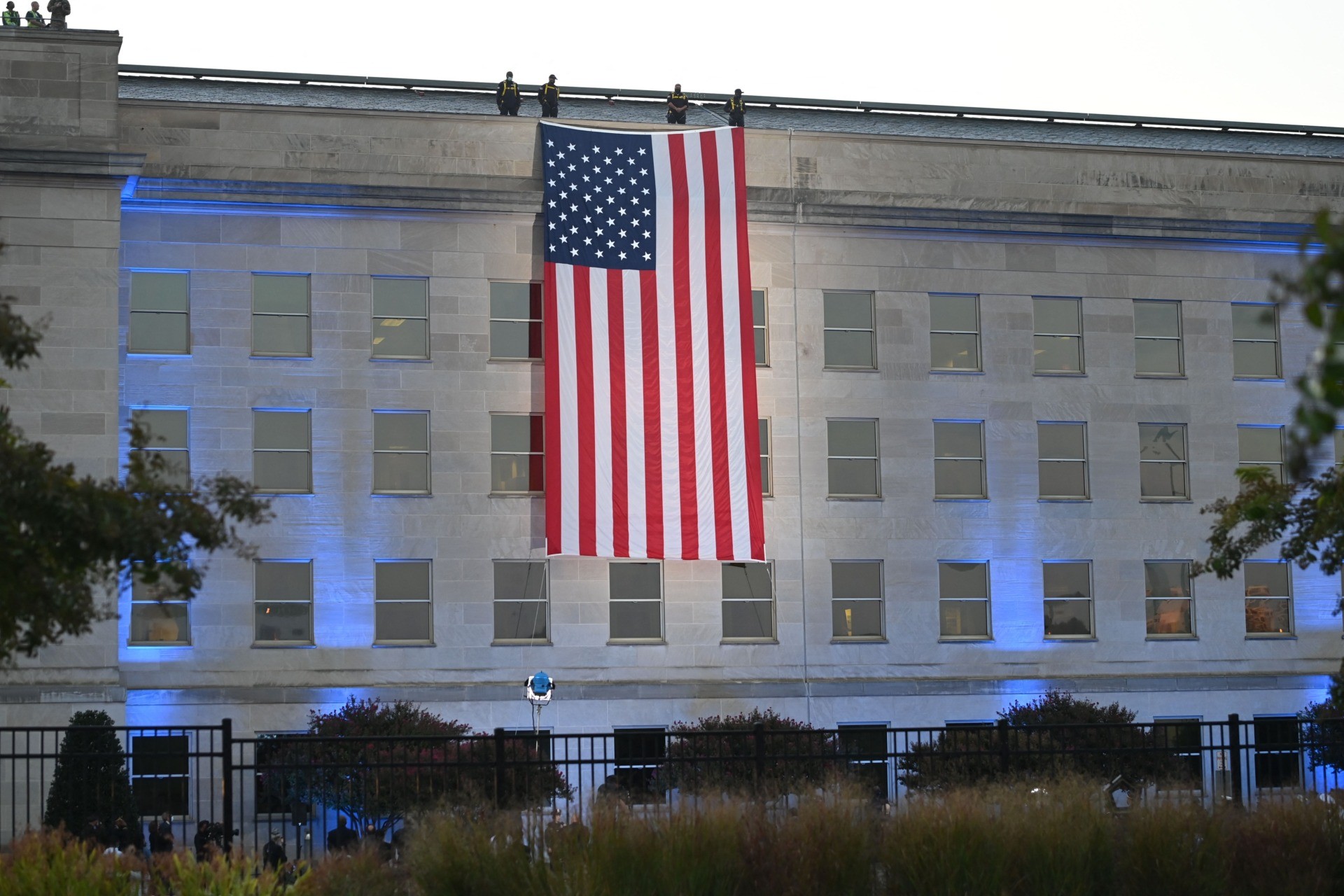 An American flag hangs from the side of the Pentagon to commemorate the 20th anniversary of the 9/11 attacks, on September 11, 2021, in Washington, DC. (SAUL LOEB/AFP via Getty Images
Read More Here: Breitbart