Cuba and Venezuela have hundreds of political prisoners, but nobody protests for them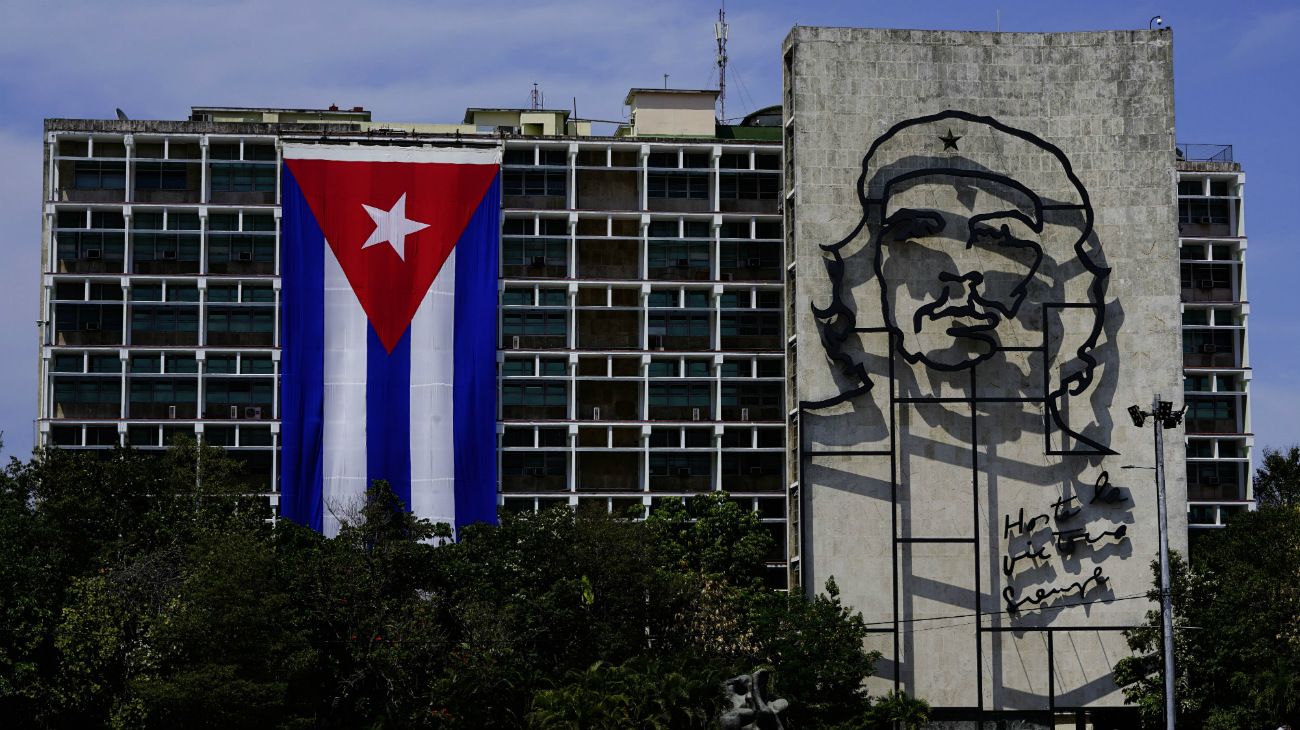 Protesting against the governments of those countries and Nicaragua can mean torture, public denigration, travel restrictions and arbitrary dismissals. In most cases, jail for "antisocials."
The Venezuelan NGO Criminal Forum denounced in its latests report that the country ruled by Nicolás Maduro began the year 2020 with a record of 388 political prisoners, of which 370 are men and 18 women. The director of the organization, Alfredo Romero, warned that 270 of those arrested for "political reasons" are civilians and the other 118 are military.
Arbitrary detentions, without court orders, or in a situation of flagrancy; use of ambiguous criminal types and discriminatory interpretation; prosecution of civilians before military courts; and ignorance of release orders, are the patterns that Amnesty International identifies, which received complaints of inhumane conditions of imprisonment and illegal places of imprisonment, lack of access to water, food and sunlight, in addition to incommunication and suspension of visitors.
The country with the most prisoners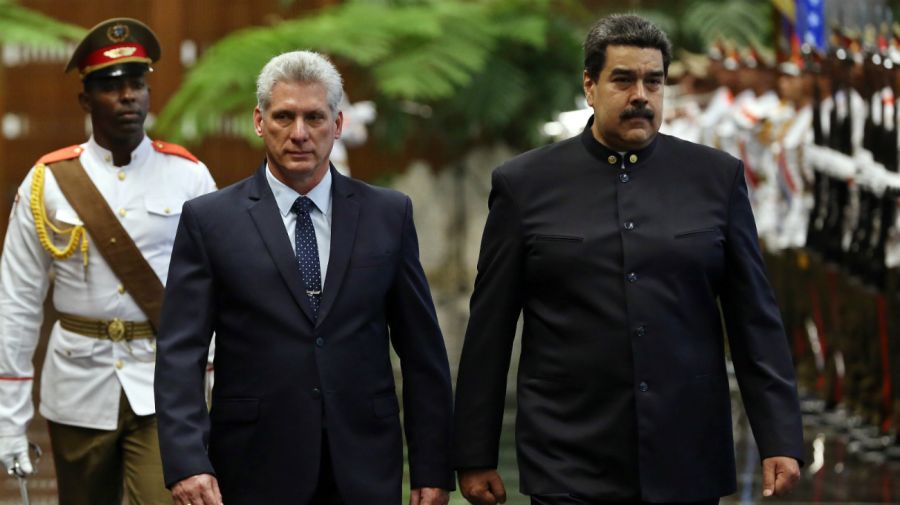 More than 90,000 people are imprisoned in Cuba, according to official data provided to
Civil Rights Defenders
and
Prisoners Defenders
for "two sources of the highest level of the Cuban state", a figure that places the Caribbean island as the country with the most incarcerated people in the world, in proportion to its population, according to the ranking of the Institute for Crime and Justice Policy Research.
The Cuban government officially recognizes more than 90,000 prisoners, to which we must add 37,458 people in "other situations of judicial and police control," which yields a total of 127,458 "between convicted and sentenced."
"Cuba would actually be the first country for persons deprived of liberty in the world, if the ranking of the Institute for Crime and Justice Policy Research, instead of contemplating false information provided by
Granma
[state newspaper] informally in 2012, had in Real data counts," both NGOs said.
Annually, more than 32,000 criminal cases would be initiated in Cuba, with between 35,000 and 40,000 defendants, of which more than 90 percent are found guilty, that is, between 32,000 and 37,000. And, among those guilty, 69 percent are sentenced to deprivation of liberty, either prison or "correctional work," that is, between 22,000 and 25,000.
The NGOs called attention to the so-called "antisocial", "prisoners who have not committed a crime but are declared in a state of danger - with the possibility of committing it - because they are observed a 'behavior contrary to socialist morals."
According to these sources, there are 8,400 "antisocial" prisoners at the moment. Each year 3,833 cases of this type are treated with a level of convictions greater than 99.5 percent, of which almost 77 percent are admitted: 2,929 with deprivation of liberty and 885 with alternative measures such as community work.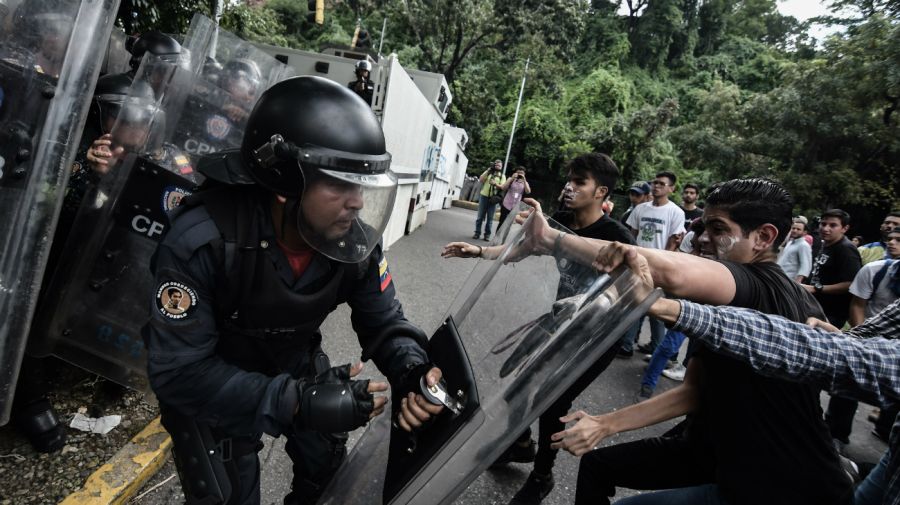 Cuban opponents, judged as "antisocial"
"Prisoners for antisocial conduct suffer less anticipated release than the rest," said the organizations, explaining that Cuban opponents, judged as "antisocial"
"Prisoners for antisocial conduct suffer less anticipated release than the rest," said the organizations, explaining that "the Criminal Code itself prevents family members or the insured from requesting the anticipation of their freedom, unlike in the rest of the cases ". "There is an explicit political will to increasingly release prisoners, due to prison overpopulation and the costs that this entails, as of before 2017," the reports say.
In this way, some "21,600 common prisoners obtain benefits of early release in Cuba each year," of which between 2,000 and 3,000 are released from prison via a presidential pardon. "However, they clarify that" they are never political prisoners "who enjoy this benefit
The Cuban jurist Edel González, exiled in Peru, recently claimed to the Supreme Court of his country an "honorable act" towards the 126 political prisoners documented by the Civil Rights Defenders and Prisoners Defenders organizations, so that their cases were reviewed to see if they were convicted of common crimes and in fair trials.
For its part, Human Rights Watch said that the Cuban government "continues to repress and punish dissent and public criticism" through "repressive tactics, such as beatings, public denigration, travel restrictions and dismissals of critics." The government continues to carry out arbitrary detentions to harass and intimidate critics, independent activists, political opponents and others, the organization said, adding in a report that "preventive detentions are often made to prevent people from participating in peaceful marches. or political rallies. "
Nicaragua: opponents accused of terrorism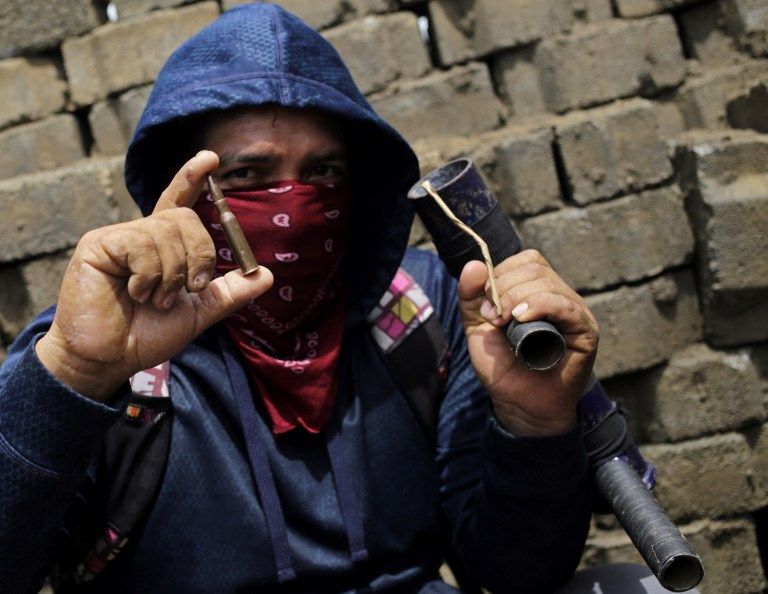 Nicaragua is considered the country with the largest number of political prisoners in Latin America: according to organizations such as Blue and White National Unit, the Committee for Freedom of Political Prisoners and the Civic Alliance for Justice and Democracy, there would currently be around 600 inmates for political reasons.
Meanwhile, Amnesty International documented in its latest report the arbitrary detention of persons "for the simple fact of participating in demonstrations or publicly criticizing the government." The agency also states that "they were not in the blatant commission of any crime established in The law did not even exist, at the time of his arrest, an arrest warrant against him. "
The arrests are arbitrary and there is no clarity about the charges, which include "participating in instigating activities, not being authorized to hold a demonstration and disturbing the peace", in circumstances where, in fact, the right to assembly is guaranteed by the Nicaraguan Constitution.
Investigator Tamara Taraciuk, Human Rights Watch expert, said that "in many cases we document violations of due process, there is no access to lawyers until the time of the hearing, the trials are closed when they should legally be public and accuse them of related crimes with terrorism, which today has a very vague definition in the Nicaraguan penal code."
Source:
Diario Perfil