Climate Crusader Lizzo Poses While Boarding (Another) Private Jet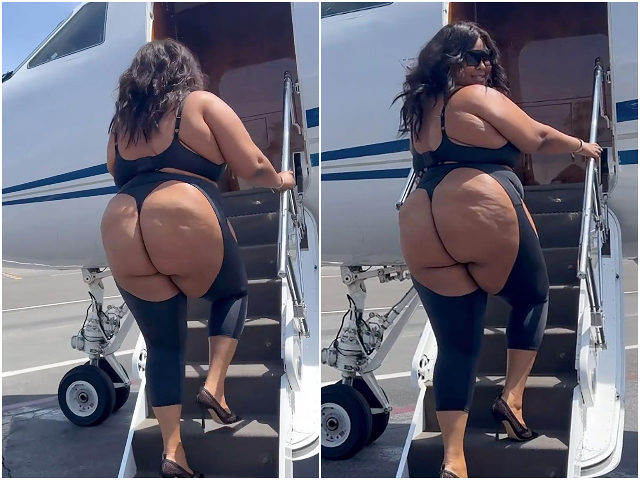 Pop star, Joe Biden Presidential campaign surrogate, and climate change hardliner Lizzo posed in a tiny thong, showing off her buttocks while boarding another private jet on Sunday.
Lizzo posted a video to her 12 million Instagram followers that showed her boarding a jet clad in an outfit that put her entire behind on display. The grammy-winner tweeted Monday about being in New York City to host Saturday Night Live.
Last year, Lizzo performed at Global Citizen Live, a music event with a goal to rise awareness on climate change, among other issues.
Global Citizen urges countries to reduce their national emissions, and calls on developed nations to spend $100 billion annually on environmental issues in developing countries, according to its website.
In 2019, the pop star posted to her Instagram account an image of a climate change-related protest, which included a sign that read, "I just took a DNA test turns out I'm 100% freaking terrified for our future," along with the hashtag, "Climate Strike."
The verbiage on the sign was a play on her 2019 hit song, "Truth Hurts," in which the lyrics read, in part: "I just took a DNA test, turns out I'm 100% that bitch."
Read More Here: Breitbart