70 Migrants on Terrorist Watch List Apprehended this Year After Crossing Border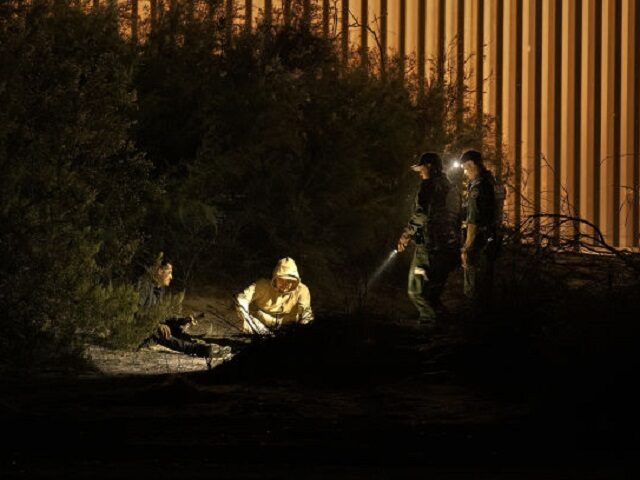 Border Patrol agents along the Mexican and Canadian borders apprehended 70 migrants who crossed between ports of entry so far this fiscal year. This compares to the record-shattering apprehensions last year of 98 migrants on the FBI's list for the entire FY22. The five-month total also exceeds all four years of the Trump administration combined.
A CBP Enforcement Statistics report published by U.S. Customs and Border Protection reveals the apprehension of 70 migrants listed on the FBI's Terrorist Screening Dataset (TSDS) watch list. The five-month total included 69 apprehended along the southwest border with Mexico between October 1, 2022 and February 28, 2023. The remaining apprehension took place along the Canadian border with the U.S.
"TSDS watchlisted individuals encountered by the U.S. Border Patrol (USBP) after entering the country without inspection may be detained and removed, to the extent possible under CBP policy, or turned over to another government agency for subsequent detention or law enforcement action, as appropriate," CBP officials reported. "The TSDS originated as the consolidated terrorist watchlist to house information on known or suspected terrorists (KSTs) but has evolved over the last decade to include additional individuals who represent a potential threat to the United States, including known affiliates of watchlisted individuals."
The number of migrants apprehended who appear on the TSDS watch list has grown exponentially during the Biden administration. During the four years of the Trump administration, Border Patrol agents apprehended a total of 14 migrants who were TSDS listed. The next year, following changes made by the Biden administration to immigration and border security policies, that number jumped to 16 for a single year. This was followed by a massive jump in FY22 to 98 TSDS migrant apprehensions.
This year's report showing the apprehension of 70 TSDS-listed migrants in five months puts the administration on pace to shatter the record once again in FY23.
CBP officers assigned to the ports of entry along the southwest and Canadian borders also set a record in FY22 with 380 TSDS-listed migrants attempting to enter the U.S. So far this year, CBP officers encountered 214 more migrants on the terrorist watch list at border ports of entry.
Migrants on the TSDS watchlist are but a fraction of the number of nationwide encounters with people on the known or suspected terrorist list. In September 2016, Breitbart Texas' Director Brandon Darby published information from a leaked FBI database showing that 7,712 potential terrorist encounters took place in one year.