Major AT&T Outage In Nashville After RV Bombing
Update (1408 ET): Local television station WTVF is reporting a major outage of AT&T internet and phone service following the Downtown Nashville bombing.
MAJOR OUTAGE OF AT&T INTERNET AND PHONE SERVICE IN THE NASHVILLE AREA AFTER BOMBING - WTVF

— FXHedge (@Fxhedgers) December 25, 2020
According to The Tennessean, the recreational vehicle exploded "near" an AT&T facility that caused widespread disruption to communication services in the metro area.
AT&T NASHVILLE-AREA SERVICE AFFECTED BY EXPLOSION: TENNESSEAN
EXPLOSION TOOK PLACE NEAR AN AT&T BUILDING: TENNESSEAN
Update (1314ET): A new press conference is underway with the FBI, possibly shedding more light on the Christmas morning explosion in Downtown Nashville.
The FBI is asking the public for help: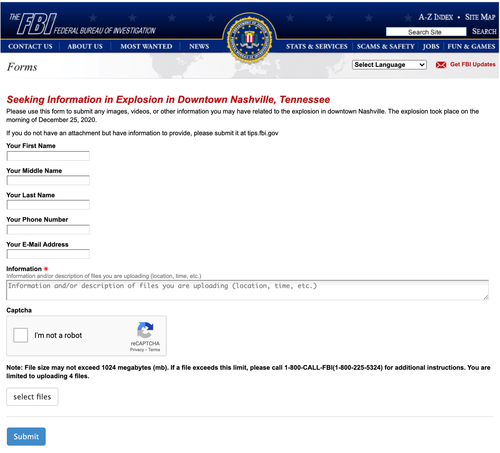 Update (1250 ET): Unconfirmed video appears to have captured the moments before and after the Christmas morning explosion in Downtown Nashville.
Right before the explosion, a woman can be heard on a loudspeaker, saying, "all buildings in this area must be evacuated now."
She also said: "If you can hear this message, evacuate now."
After the warning, a loud bang could be heard as the camera was blinded by what appears to be the explosion's bright light.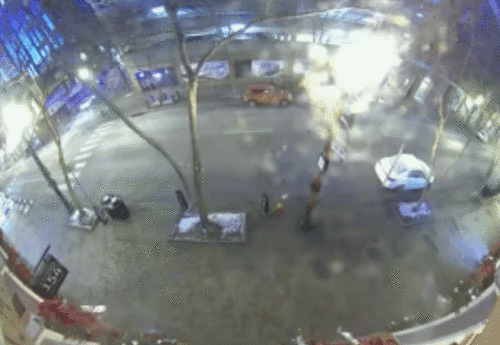 Moments later, the camera regains focus only to unveil a city street transformed into a warzone.